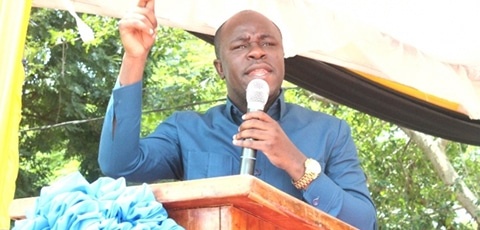 "The government insists on transforming the country into an industrialized nation, we need to support our industries because their products meet the required standards," said Water Minister Juma Aweso when speaking during a visit at a Dar es Salaam-based plastic pipes manufacturer—Plasco Limited on Monday.
The tour was aimed to inspect the industry operations as well as to discuss challenges facing local plastic manufacturers.
Minister Aweso asserted that there are no reasons for delaying water projects since most of the materials especially pipes can be procured locally. He underscored the need for Tanzanians to change their mindset against locally manufactured products as they are of good quality.
"I am impressed with the technology you apply in manufacturing the pipes. We don't need to continue ordering materials from abroad. What you need is to assure us with the production capacity, timely delivery of materials and reasonable prices," he said adding there are over 600 water projects implemented at different places across the country.
According to him the government is determined to improve the water sector to reach its target of ensuring 85 percent of rural dwellers and 95 percent of those living in urban areas get access to clean and safe water.
Aweso urged the Rural Water Supply and Sanitation and Agency (RUWASA) to ensure timely payment of contractors since the government funds the projects through the Water Fund.
The minister challenged local plastic pipes manufacturers to consider producing pipe fittings because they are currently procured outside the country.
He said ordering pipe fittings abroad have been contributing to delays in completing water projects since it takes up to five months for contractors to get them.
Source of Article: IPP MEDIA